Insurance You Need as Protection From Unexpected Expenses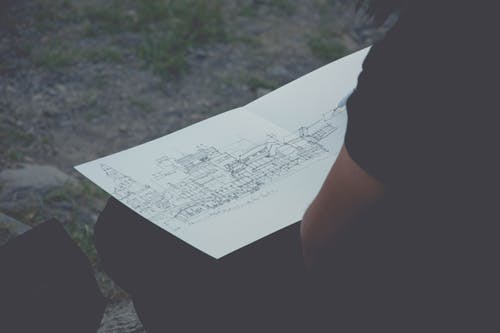 Insurance is vital to any financial plan– from protecting your car, house, and health to providing security for unforeseen events. In Canada, several types of insurance are available, making it hard to choose which ones to get. But do you even need insurance in the first place?
Do I Need Insurance?
Without insurance, you're left with potentially high costs when an unfortunate event occurs. That's why purchasing various kinds of coverage is a good idea to guarantee you have the protection you need if the unexpected happens.
You should also note that some insurance policies are required by law in Canada. For example, drivers must have auto liability insurance to lawfully operate a vehicle.
Ultimately, the type and amount of coverage you need depends on your distinct situation. If you're unsure what kind of insurance is best for you, consider speaking with an insurance representative, broker, or financial consultant who can help provide recommendations and assistance.
Kinds of Insurance in Canada You Should Get
1. Property Insurance
Property insurance protects your house and other personal possessions from damage or theft. It can help cover your expenses in repairs or replacements if necessary due to a covered event. Depending on the type of policy you choose, it could also provide liability coverage if someone is injured on your property and takes legal action against you.
This kind of insurance can include a couple of policies, such as:
Renters insurance
Flood insurance
Earthquake insurance
Your private possessions are typically covered under homeowners insurance. The exceptions can include high-value or pricey items. These might fall under an extra policy called a "rider." See property McConville Omni personal protection insurance to learn how it works.
2. Personal Health Insurance
Personal health insurance protects you from unforeseen financial losses due to a disease. It can help pay for health-related expenditures, including:
Prescription drugs

Vision-care needs

Dental treatments

Emergency travel medical services

Physiotherapy

Medical equipment
3. Auto Insurance
Auto insurance provides financial security if you're involved in a car accident. It helps cover the expense of replacement or repairs of your vehicle and any medical costs resulting from an accident. Auto insurance also offers liability coverage to secure against legal action taken by another party if someone is hurt in a crash you caused.
The difference between auto insurance from property insurance is that auto insurance is obligatory in many provinces, whereas property insurance is often optional. In addition, premiums for auto insurance are usually much higher than property insurance because it covers more risks than just theft and damage to your car. You may browse the web to learn more about what should you do if someone breaks into your car.
4. Life Insurance
After deciding to start a family, you must consider getting a life insurance policy. It gives financial security to your loved ones if something occurs to you. If you suddenly pass away, it helps ensure they won't be left with hefty expenses and financial obligations.
The most common types are the Term life insurance policies, protecting over a set amount of time (generally 10-30 years). These policies typically have lower premiums than permanent life insurance, making them more accessible for those on a budget.
Keep in Mind
When considering insurance policies, it is essential to research and understand the coverage you need for your specific situation. Don't think twice to ask questions or speak with a financial consultant or an insurance agent if you need help. Remember: the best insurance policy can provide peace of mind and financial security in the face of unforeseen events.